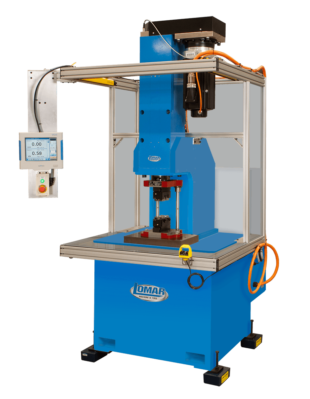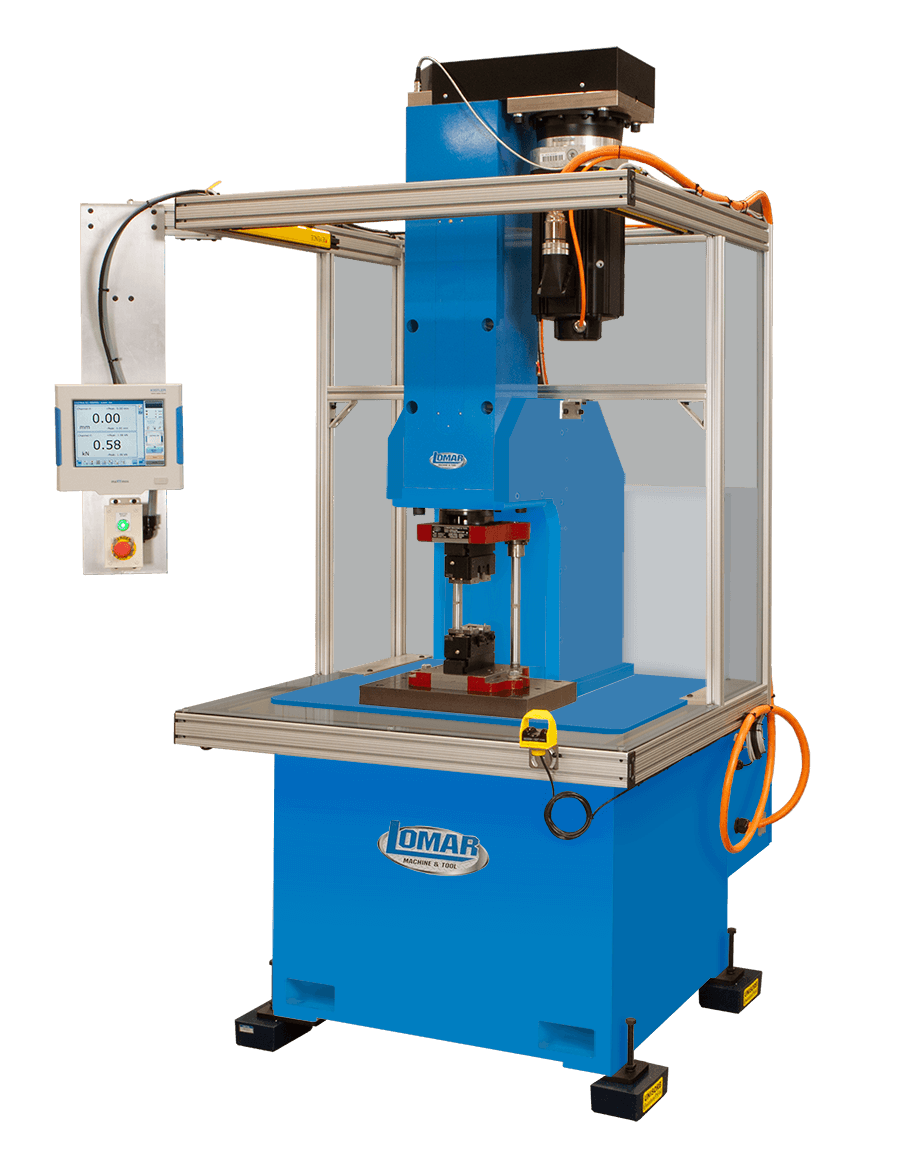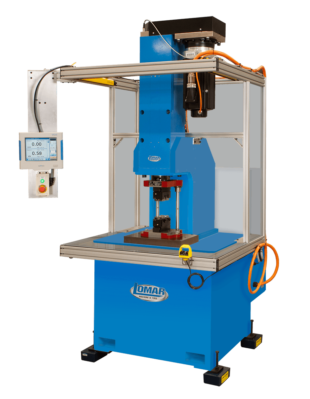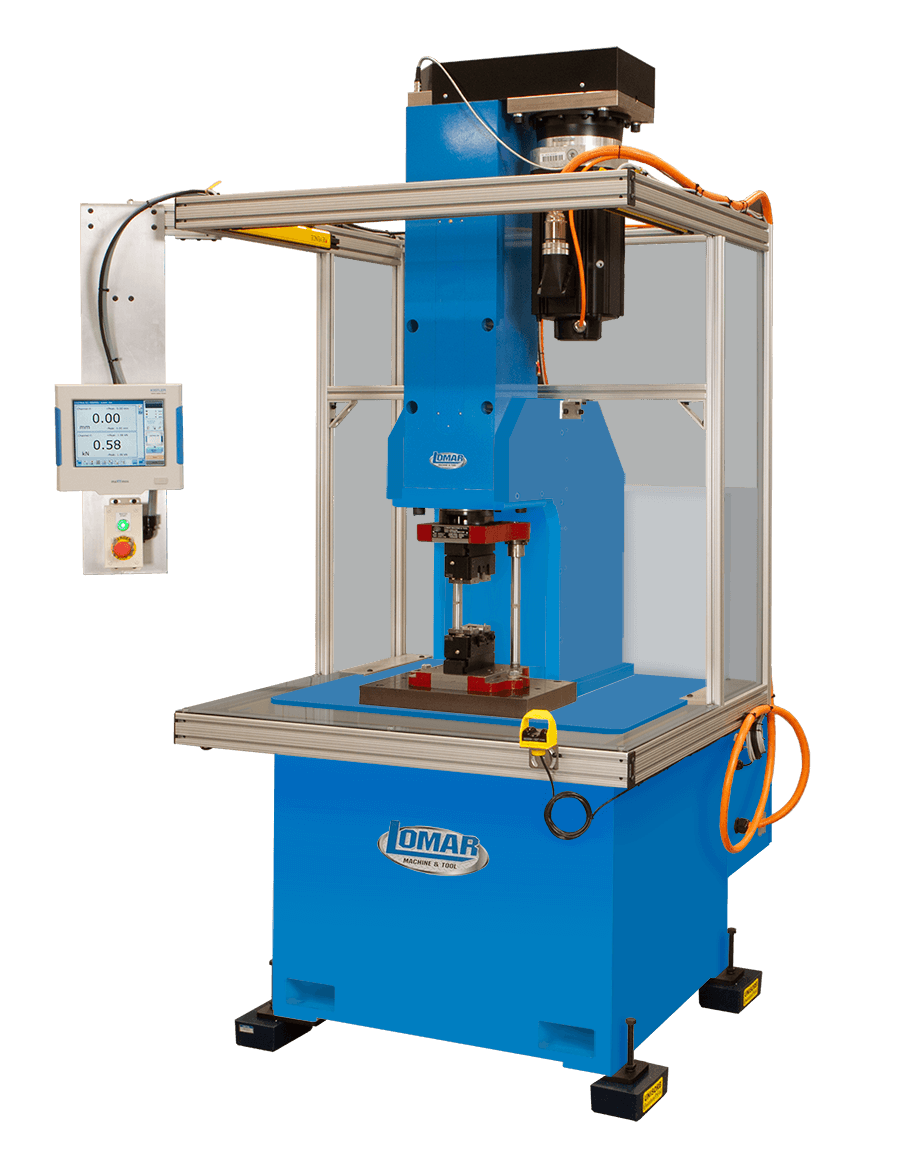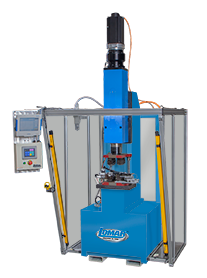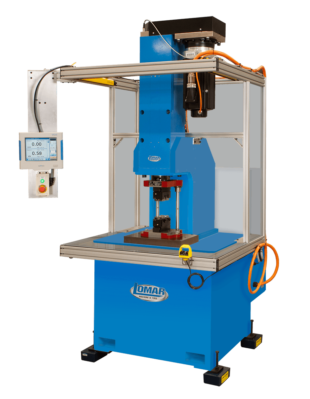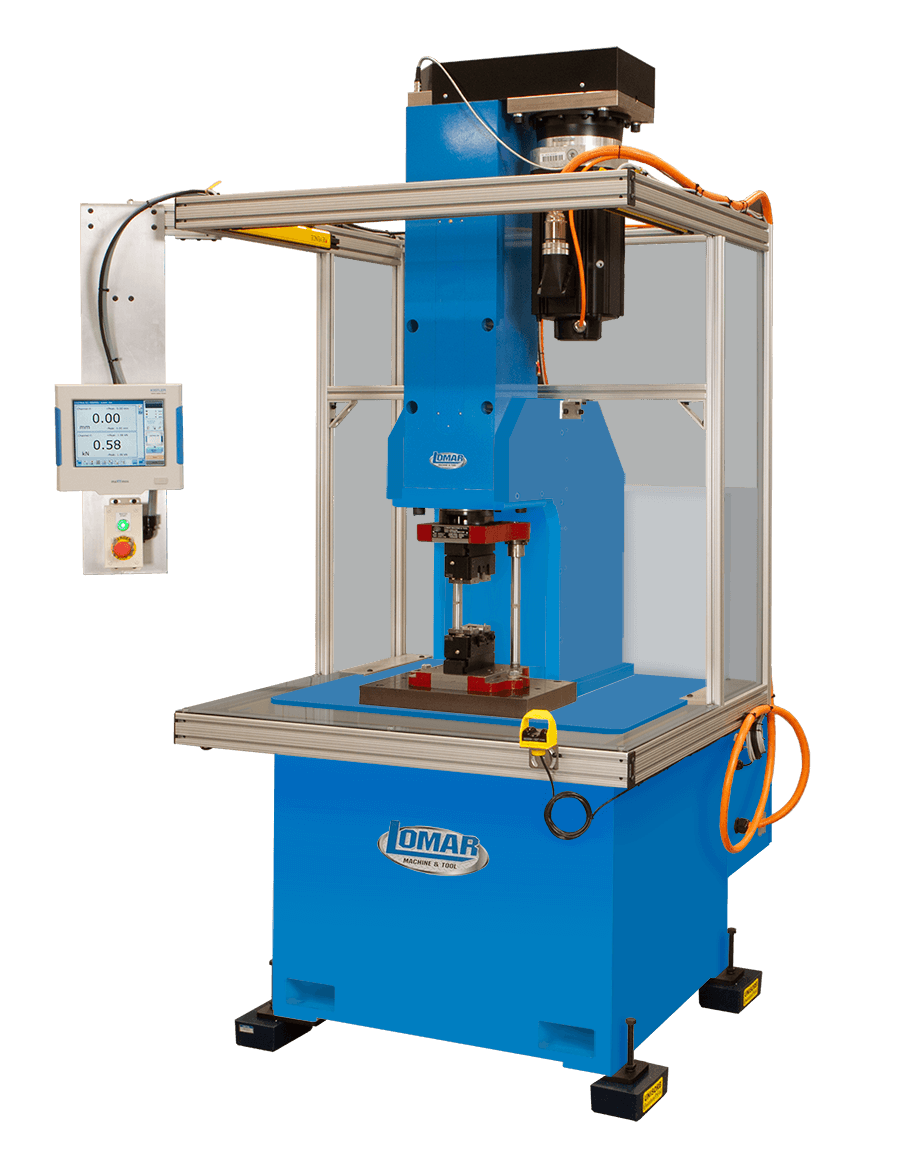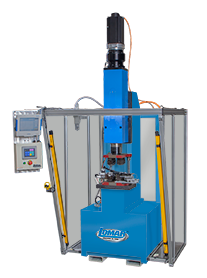 Servo C- Frame Presses
The Lomar S1210 Servo C-Frame Press is a versatile utility press designed for a variety industrial applications where durability, flexibility and dependability are essential.
Servo designed for production applications such as; die set crimping, staking, punching, riveting, pressing and assembly operations.
The S1210 is available with 400mm (15″) of stroke and 100KN, 200KN and 300KN of force.  Also available is in-process load monitoring of joining and assembly processes.
Machines are easily customized to meet specific applications and regulatory requirements such as, CSA, CE and NR12.
Applications
Crimping
Staking
Punching
Riveting
Cutting
Stamping
Marking
Specifications
DIMENSIONS: 40"W x 45"L x 78"H
SHIPPING WEIGHT: 2,500 – 3,000 Lbs.
CYCLE TIME: Application Dependent
ELECTRICAL REQUIREMENTS: Per Customer Requirements
AVAILABLE TONNAGE: 100KN / 200KN / 300KN
STROKE: 400mm (15″)

NOISE LEVEL:   60 dBa at Operator Station
Features
• Dual cycle start buttons
• Small footprint
• Utilizes existing Lomar S1087 Crimp Die Sets
• Process Load Monitoring
Options
• Wire mesh guarding
• Lexan guarding
• Horizontal and vertical light curtains.
• CSA / CE / NR12 Compliance
• Caster Kit