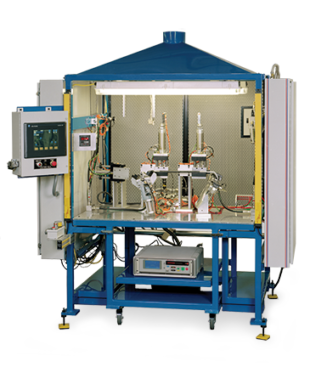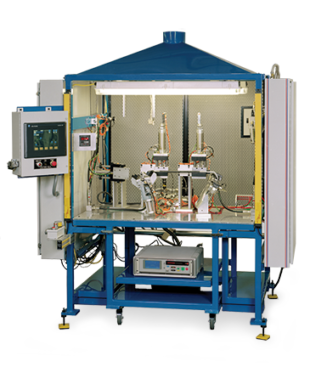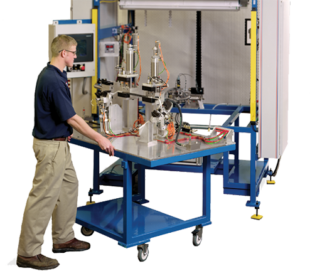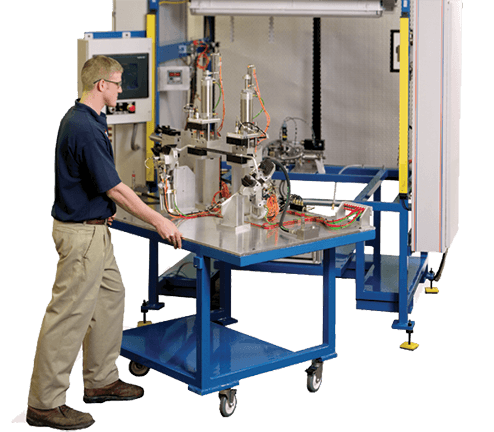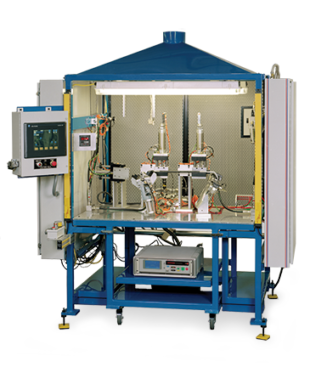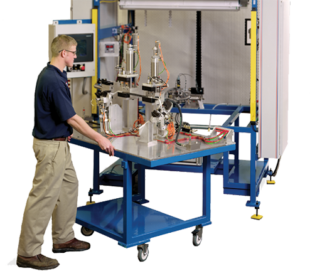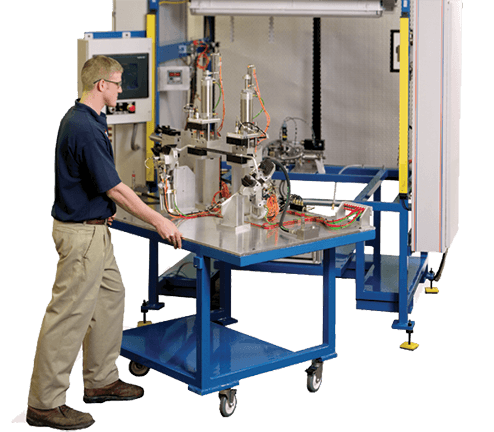 Helium Leak Tester
Lomar Helium Leak Testers eliminate the variables and errors inherent in manual leak testing processes.  Instead of testing for leaks with a hand-held "sniffer", Lomar Leak Testers use a series of clam shell fixtures each with a fixed detector probe that individually encapsulates and test every potential leak point on a part.
By automating the testing process, Lomar Leak Testers produce results that are far more accurate, sensitive and repeatable. This, in turn, means the high quality data generated by these tests can be used to precisely identify recurring leak points.
Custom engineered for each application, Lomar Helium Leak Testers can be designed as dedicated unit for a specific part, or they can be built with interchangeable tables for testing a range of products.
Applications
Air Conditioning Lines
Air Bag Tubes
Fuel Filler Necks
Fluid Handling Lines
Specifications
ELECTRICAL: 120V, 1-PH, 60Hz
AIR CONSUMPTION: Application Dependent
MACHINE CYCLE TIME: Application Dependent
Features
• HMI provides real-time feed back on process.
• In-car positioning of part provides correct assembly verification.
Options
Two-section horizontal light curtains
Interchangeable part tables for quick change-over.
Part pass – marking systems
Helium reclaim systems
Part/component presence sensors
CE/CSA/NR12 compliance available