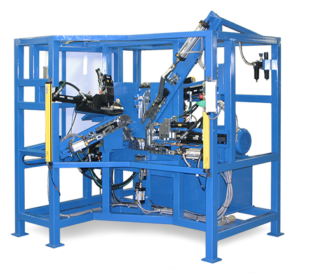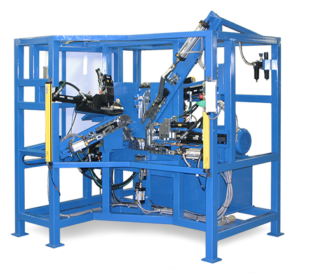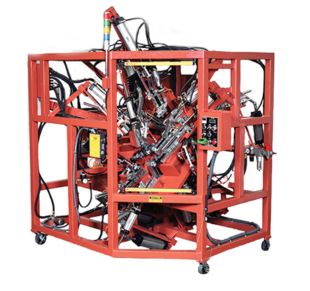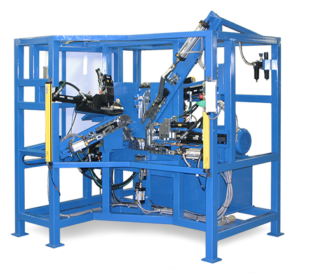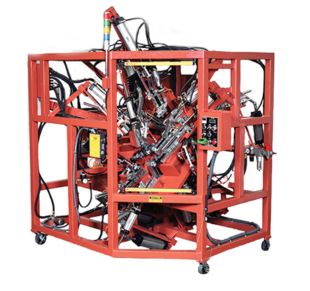 Dedicated Tube Benders
Lomar designs and manufactures manual, semi and fully automated dedicated hydraulic and pneumatic powered benders for a variety of applications such as bending fluid conveyance lines, automotive head rest and gear shift levers, furniture and ATV components.
Features and options include; auto load tube hoppers, robot integration, part length check, seam detection and orientation, hole punching, sizing and forming.
Benders are designed utilizing CAD software and part coordinates.  A few of the standard features include; maintenance free/lube free gibs and slides, forward and retract sensors to assure full stroke of cylinders for repeatable bends.
Let's chat about your application!
Applications
A/C Lines
Air Bag Tubes
Brake Lines
Fuel Lines
Furniture
Gear Shift Levers
Head Rest
Hydraulic Lines
Power Steering Lines
Refrigeration
Seat Components
Specifications
ELECTRICAL: Per customer requirements
AIR CONSUMPTION: Application dependent
MACHINE CYCLE TIME: Application dependent
Features
Allen Bradley Controls
Dual Cycle Start Buttons
Welded Steel Frame
Machined, doweled Steel Base Plate
Part Present Sensors
Forward and Retract Sensors
Lexan or Expanded Metal Guarding
Options
Auto Load / Unload
Pick & Place Transfer System
Secondary operations within the cell
Two-section horizontal light curtains
Seam Orientation
Part present sensors
Operator touch screen interface
CE/CSA compliance available