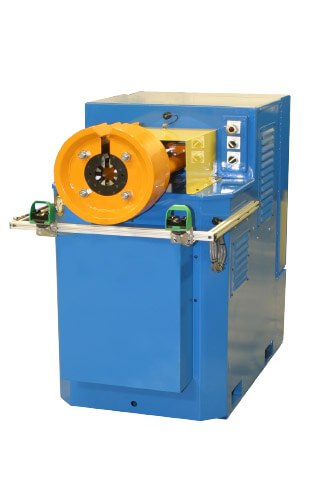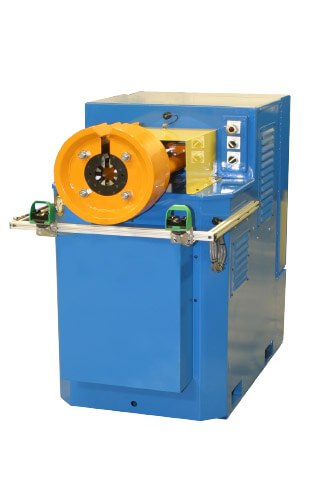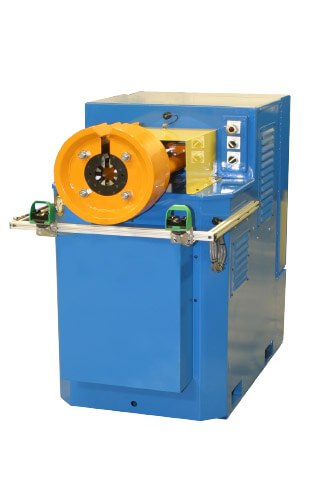 S1172 Crimp Machine
The Lomar S1172 Open Throat Crimp Machine is a versatile machine that is especially adaptable to crimping operations that require the attachment of a bent tube to a hose.
The open throat allows for top loading of assemblies to be crimped providing quick loading and removal of crimped assemblies.
Applications
A/C Lines
Fuel Lines
Tube Swaging
Staking Operations
Specifications
DIMENSIONS: 25″ W x 52″ L x 47″ H
SHIPPING WEIGHT: 1,400 Lbs.
HYDRAULIC PUMP: 9 G.P.M.
RESERVOIR CAPACITY: 30 U.S. Gallons
CYCLE TIME: 3 Seconds
ELECTRICAL REQUIREMENTS: Per Customer Requirements
ELECTRICAL MOTOR: 5 H.P.
Features
The open throat design of the crimp cage allows complex hose/tube assemblies to be crimped with ease. The assembly is inserted and removed through the open throat in the top of the crimp cage so that minimal straight length is required in the actual area to be crimped
Options
• Locator kit to position hose/tube assemblies for crimping.
• Caster wheel base to make the unit mobile.
• Micrometer adjustable stop to set crimp diameter.
• Auto mandrel extract.
• CSA / CE / NR12 compliance