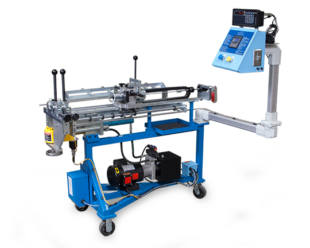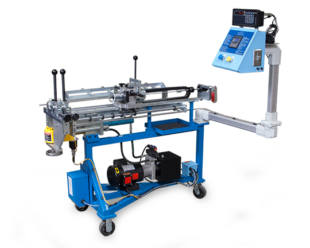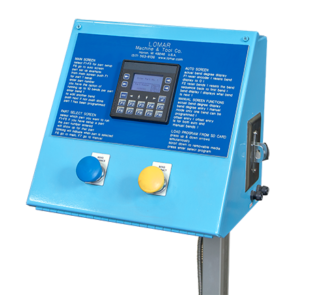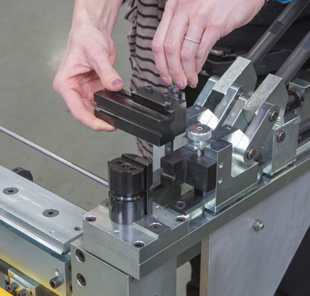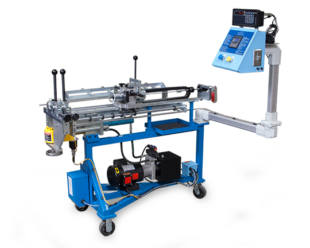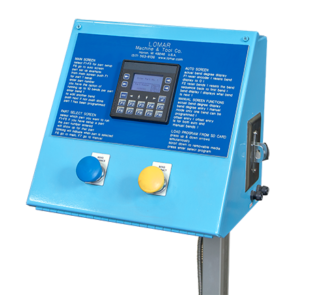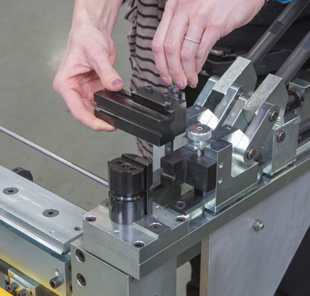 S1099 Rotary Draw Bender
The Lomar S1099A and S1099C model benders suits both prototype bending and small lot production applications.
Both models offer quick change tooling eliminating the need for hand tools and provides a complete bending setup in five minutes or less.
The S1099A model includes a basic 5-C collet for tube clamping and a 360 degree scale for tube orientation.
The S1099C model offers a level operated collet for tube clamping and a rack & pinion movement to set degree of rotation along with adjustable hard stops for repeatability for small lot production.
This rugged machine's versatility and simplicity allow operators to quickly perform complex bending operations.
An electronic encoder sets the degree of bend. It can be pre-programed with up to fifty different presets. The operator needs only to select the pre-programmed bend.
Applications
A/C Lines
Brake Lines
Fuel Lines
Hydraulic Lines
Transmission Oil Cooler Lines
Specifications
MAXIMUM TUBE SIZE: 3/4 in. O.D. x .049 wall steel tube
MAXIMUM BEND RADIUS: 4.00 Inches
BENDING ARM SPEED: 45 Degrees per second
BENDING ARM TORQUE: 350 Ft. Lbs. at 150 P.S.I.
BENDING ACCURACY: +/- 3.0 Degrees
HYDRAULIC UNIT: 1 H.P., 2 G.P.M.
ELECTRICAL: 120V, 1-PH, 60Hz, 15 AMPS
SHIPPING WEIGHT: Approximately 350 lbs
DIMENSIONS: 30″ wide by 59″ deep
Features
Quick change tooling
Portable
Tubing through 3/4″ O.D., .049 wall mild steel tubing
Bends up to 180 degrees
Options
Quick Release Tube Gripper
Digital Readout for Linear Travel
Manual operated Mandrel Extract
S1099C model with hard stops for tube orientation.
Split Bend Die.