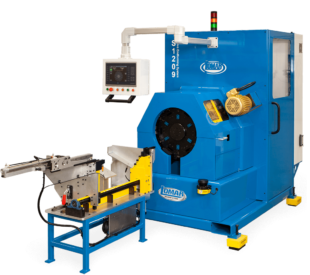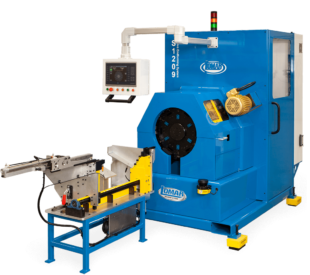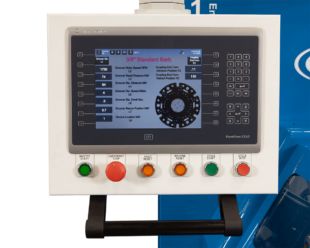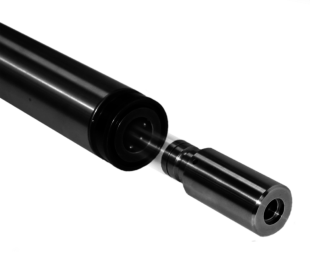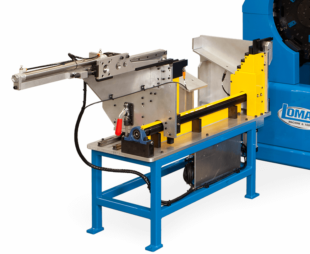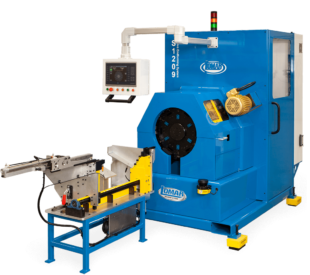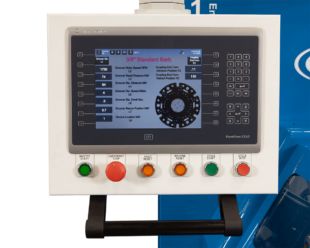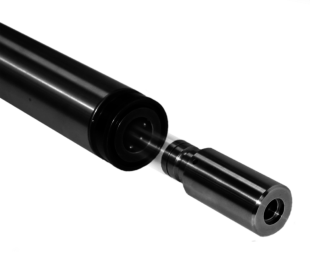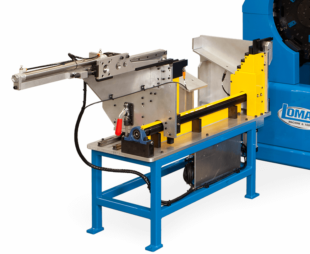 S1209 Servo Endforming System
The S1209 incorporates servo technology in all endforming, roll grooving and part indexing, transfer stations.
Patented technology taken from Lomar's popular S1138 Rotary Endformer enables the S1209 to achieve new performance standards in tube forming.
The S1209 is designed for high production tube endforming of 1/4" through 1/2" diameter aluminum, mild steel and stainless steel tubing.
The endformer has six stations, one for an automated tube hopper and one for auto unload.  Four remaining stations can be factory configured with 2-ton, 6" stroke servo rams, bead lock station with component feeder for couplings, ferrules or blocks, or if your application requires roll grooving.
Applications
Bead Locks
Dual Plane Seals
Captured O-Ring
O-Ring Seals
Reductions
Expansions
Specifications
ELECTRICAL: Per customer requirements
MACHINE CYCLE TIME: 3.5 second to 5 seconds. (Application dependent)
NOISE LEVEL: 80 dBa at operator station
CAPACITY: 1/4″ to 1/2″ O.D. tubing, (Mild steel, aluminum, stainless steel)
SHIPPING WEIGHT: Approximately 5,500 lbs
DIMENSIONS: 52″ wide by 82″ deep by 74″ high
Features
Adjustable Tube Hopper (6″ long up to 60″ long tubes)
1 to 4 hits – Operator programmable
Allen Bradley HMI
Utilizes Lomar patented Quick Change Tooling Cartridges
Flood Lubrication System
Servo system is nearly 60 percent more energy efficient as compared to hydraulic operated systems
Options
Component Bowl Feeders
Robot integration and transfer systems
CE/CSA/NR12 compliance available upon request
Industry 4.0