Vertical Reservoirs – VR4 Series – JIC Style
Five standard series hydraulic reservoirs are in stock along with reservoirs covers plates and baffles.
Includes:
Welded Top.
Baffle.
End Cover.
Oil Level and Temperature Gauge (Sight Glass).
1/2″ NPT Drain
10 GA. Construction.
Exterior Primer Grey.
Interior Coated with Rust Inhibitor.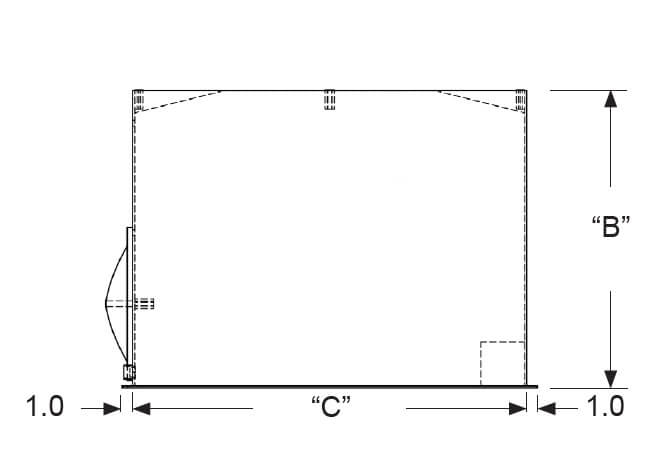 * Containment trays are 4" wider and 4" longer than tank dimensions. 2" lip to prevent spillage.